Meet the Corporate Lakes Dental staff:
Shelly Otte, Office Manager, FAADOM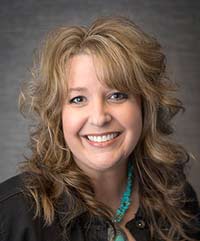 Shelly joined Corporate Lakes with over 20 years of dental experience. She enjoys being President of the Kansas City chapter of the American Association of Dental Office Managers (AADOM), and is constantly furthering her knowledge in the field of dentistry. Shelly is proud to have earned her Fellowship of Dental Office Managers distinction with AADOM. Shelly also manages the Corporate Lakes Education Center and loves to be a part of all the advanced learning. She earned her Bachelor's Degree from Avila University and Dental Assisting Diploma from Brown Mackie College. Outside of the office, Shelly enjoys spending time with her husband, Steve, and their four daughters. She also enjoys time with her beloved rescue pups, dachshund-mix, Tiki Blue and Italian Greyhound-mix, Penny, and fantasy football!
Julisa, Dental Assistant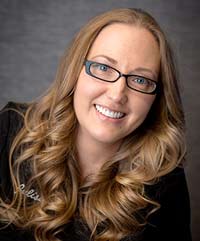 Julisa has been working with Dr. Schulz since April 2008. She enjoys working in the practice, especially getting to constantly work with the latest state-of-the-art equipment the industry has to offer. When asked about what motivates her to provide outstanding patient care, Julisa says, "Changing a smile and seeing how it changes someone's life is the best part of my job." In her spare time, Julisa enjoys traveling and exploring new places. She also enjoys spending time with her husband and their combined family of four daughters.
Liz, Dental Assistant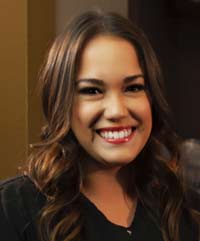 Liz has been with Dr. Schulz since January of 2017. A transplant from Marietta, GA, Liz brings a big smile and a lot of "Southern Hospitality" to Corporate Lakes. She loves taking care of people and providing patients with the best experience possible. As a member of the team, Liz can utilize the latest in dental technology to provide treatment solutions that other practices simply can not. "Making a dental appointment something that a patient looks forward to is always my top priority." Outside of the office, Liz enjoys spending time with her family and friends, live country music, and travelling as often as she can. She also loves Royals baseball and her Georgia Bulldogs.
Kristen, Hygienist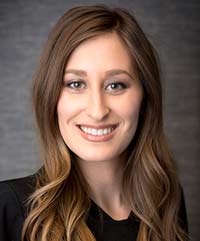 Kristen joined Corporate Lakes Dental in September of 2014. She graduated with a Bachelor in Dental Hygiene from the University of Oklahoma. She is passionate about oral health education and making sure her patients have the best care possible. Working in a beautiful office with the latest technology, a great dentist and an amazing team to work with has been such a blessing. When she is home, she loves spending time with her husband, Dane and her daughter, Olivia. She also enjoys playing with her two Labrador mixes, Zoe and Gunnar.
Sally, Hygienist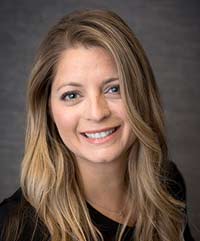 Sally has 20 years experience in the dental field, with 14 years dedicated to dental hygiene. She is a proud graduate of Wichita State University. Sally has also volunteered her time and talents to serve her community through several dental organizations. When not in the office, Sally enjoys spending time with her husband, son and step-daughter. Sally appreciates camping with family and friends, volunteering at church, cooking and nutrition.
Jessica Pierschbacher, Front Office Coordinator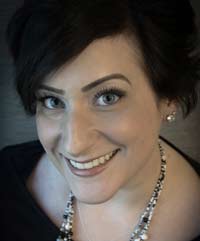 Jessica has been in the dental field for over 7 years. She is new to the Corporate Lakes Dental team and AADOM since 2017. Jessica strives to make the office as welcoming as possible. She is usually the first bright smile you see when walking in our office. Outside of work, Jessica enjoys movies and spending time with her husband, Jared, their sweet animals, and going out with friends.
Lauren Boudreaux, Financial Coordinator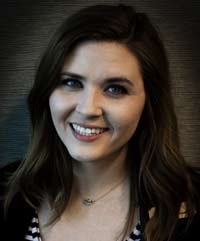 Lauren joined the team at Corporate Lakes Dental in April 2017 as the Financial Coordinator. Her goal is to help our patients feel comfortable and to make sure they understand all finances and options for their appointments and treatment needs. Lauren is able to answer your insurance and financial questions. She strives to create a positive patient experience. When she is not at work, Lauren is loving on her little boy, Casen, spending time with family and friends or crafting.